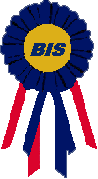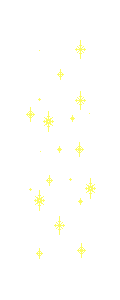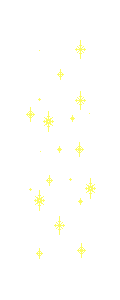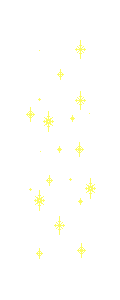 Tumfee is fed exclusively on: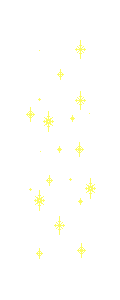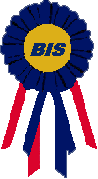 "Tumfee"

JKC Ch Queen Bless JP Red Disco Dancer

(Imp Japan)

Int/Am/Can/Italian/Belliza Ch Ringlands Disco Dan x

JKC Ch Queen Bless Dyna Of Art Etoile

he came to Australia for a 2007 campaign - did amazing things

and left some wonderful babies in Australia!!

Tumfee is now in Singapore and continuing his winning ways!!!


This wonderful young World Class Papillon

is certainly making his impact in a hurry!!!

4 ALL BREEDS BEST IN SHOW IN AUSTRALIA

BEST EXHIBIT TOY GROUP - ROYAL MELBOURNE SHOW

Owned by Chua Ming Kok

Bred by Chie Ejima

Queen Bless, Japan

Australian Agents: Kaye McGhie & Ian Rasmussen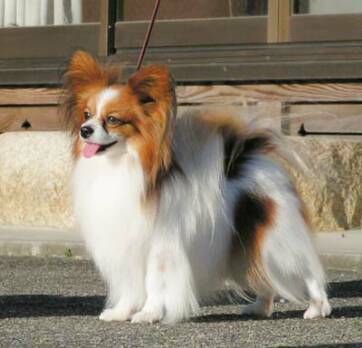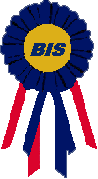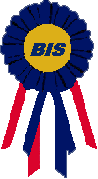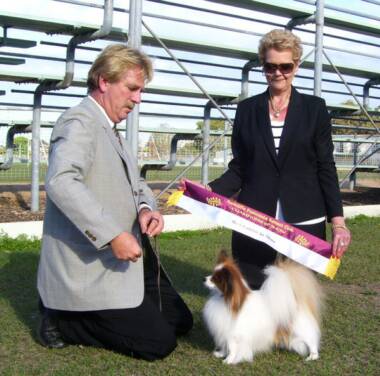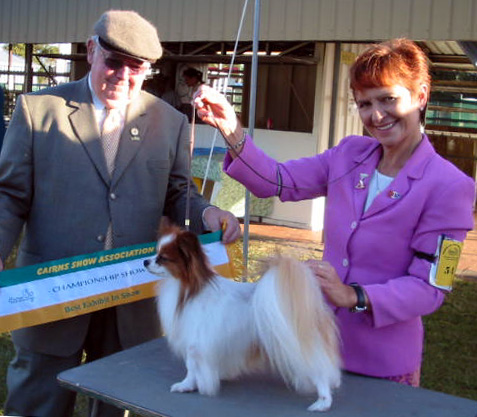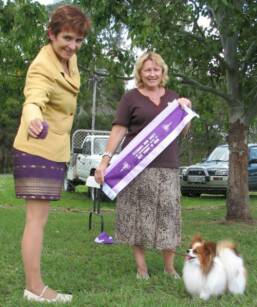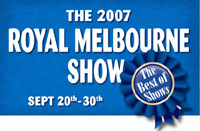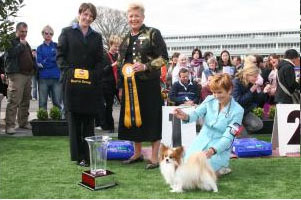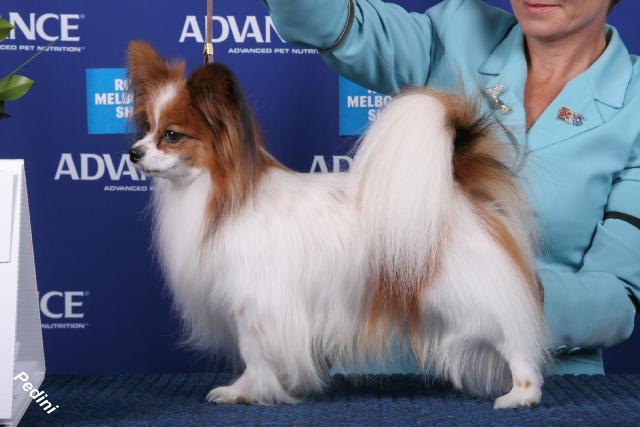 "Tumfee"

Ch & JKC Ch Queen Bless JP Red Disco Dancer (Imp Japan)

BEST IN GROUP

Royal Melbourne Show

29th September 2007

Thank you Mrs D Anderson (USA)