Black & White  wh. 19.9.2010

Sire: Am Ch Siobhan's Solstice

Dam: Fraelighte Freedom Song (Imp Aust)

Bred by Bill & Linda Riddle

Owned by Kaye McGhie & Jessica Jolly

Handled by Kaye, Jess or Matt Penman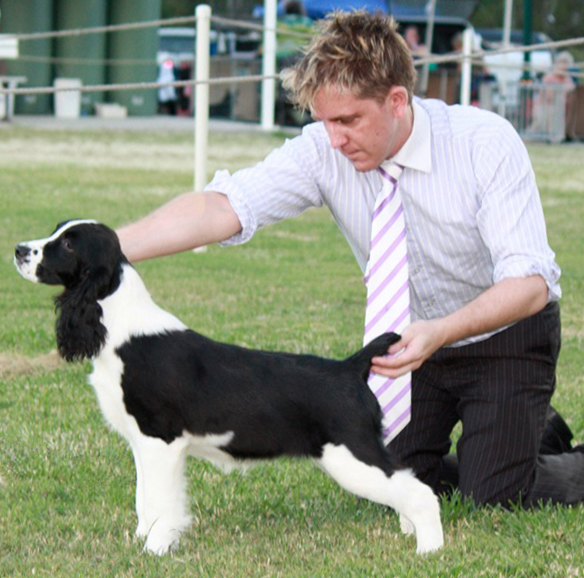 Bred by Bill & Linda Riddle

Thanks to Susan Still & April Harry,

and particularly to Sharleen Perreira "Shardust"

Her first 5 shows in Australia.... CC Bitch & R/U BOB at each!!

Plus Minor Puppy in Group and Minor Puppy in Show Winner already....

CC Bitch Toowoomba Royal Show 2011!!

Multiple Puppy in Show winner

Qualified for the PUPPY OF THE YEAR FINAL 2011

LuLu is scheduled for maternal duties in 2013, and then back to the ring!